Hotline Number: 9855014577

rainbowpaintsnp@gmail.com

About Rainbow Paints Nepal
We are proud to say that we are manufacturer of Rainbow Paints in Nepal.

We dare to be different. We do observe what others do but only to decide what we should not be doing. We are not scared to venture on the un-trodden path, as only by doing so will we continue to be innovative, nimble-footed, and continue to surprise you with regularity.
We will always stand out in the crowd of paint manufacturers. Our innovative approach forces others to imitate us. We are happy to be the trendsetter in the paint industry.

We commit ourselves to continually surprise you with our product offerings and approach.

Rainbow Paints was established in year 2074. We started our journey with by manufacturing Cement primer, admixture, distemper and gradually expanded its range to cover most segments of water-based and oil based paints like Exterior Emulsions, Interior Emulsions, Distempers, Primers, Enamels etc. From an early age, the Company spread its footprints across the country, with the rapid expansion of its reach across middle Nepal. Today the Company stands out as one of the strongest contenders in the Nepali paint industry, being rated as an innovative paint manufacturer, which keeps coming out with unique products never before offered in the country.

Over time, the Company found its niche in the paint industry through innovation. It kept churning out bright new ideas for painting solutions, with alarming regularity. Gradually, the industry began looking upon the Company as a futuristic thinker and a storehouse of new product development.

With changing time and trends, Rainbow Paints revamped its identity showcasing a new wave of thinking by the Company.
Setting new work strategies, innovative product development and market research fundamentals, while keeping the spirit of wonderment intact, Rainbow Paints has stood out in a class of its own from its fellow competitors.

The ability to innovate and provide surprising results and never-thought-of approaches for deeper understanding of market insights has been the key differentiator.

रेन्बो पेन्ट्स - "हामी रङ्गाउछौ तपाईंको घर अनि मनलाई"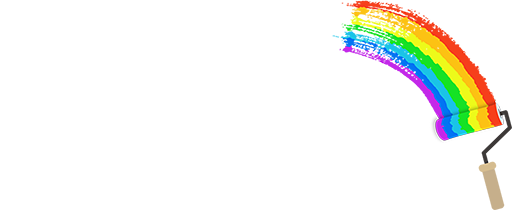 The purpose of Rainbow Paints is to manufacture and market high quality paint products to it's customers responsibly and profitably in an innovative way to ensure that our customers continue being loyal to the brand.

Email:
rainbowpaintsnp@gmail.com
info@rainbowpaints.com.np

Phone:
Hotline Number: 9855014577
General Inquiry: 9855031577

Location:
Ratnanagar Municipality-16, Pithuwa, Chitwan
© Copyright 2023 - Rainbow Paints - All Rights Reserved.